The Coast Road Records Story
Coast Road Records was established in 2004. Current artists include: The Nob Hill Mariners, Park and Preach, Patches, Preacher Boy, The Westside Sheiks, The Useless Bastards, and more.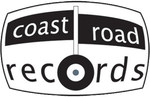 Coast Road Records was established in 2004 by Christopher "Preacher Boy" Watkins. In 2004, iTunes was a year old. MySpace was younger still. Spotify was two years in the future. The music landscape was changing, but it was early days. After a decade in the music business, three different independent record deals behind him, and a lot of hard-earned experience under his belt, Watkins knew that for his next release, he wanted something different—control.
Digital represented a fraction of market share in 2004. Full-length CDs accounted for 90% of music sales. So Watkins inked a distribution deal with RedEye for his fledgling label, putting Coast Road Records in the company of independent luminaries like YepRoc, Kill Rock Stars, Drag City, and more.
"Demanding to be Next"—the debut release on Coast Road Records—would prove to be Preacher Boy's most uniformly praised release to date, securing accolades from Amplifier, The Stranger, Blues Access, Sing Out, and more:
"Accompanied solely by his keening, propulsive National and Martin guitar playing, Preacher Boy compulsively unwinds a series of often startling, narcotic tales, that prove image-rich and packed with an aura of sweeping drama - made even more pungent by his gruff, whiskey-soaked vocals." —Sing Out
Seven more Preacher Boy albums have since been released on Coast Road Records, with the latest being 2020's "See No Evil" EP.
Many more artists are now represented on the label, with the newest being RaIL, whose first single arrives in March of 2020.
Coast Road Records is, today, 100% independent.