Acoustic Blues Summit
Little Jonny Lawton, Pete Madsen, and Preacher Boy
Acoustic Blues Summit
Artist: Acoustic Blues Summit
Current Release: Acoustic Blues Summit
Release Date: 3.21.2020
Label: Coast Road Records
Genre(s): Acoustic Blues
Acoustic Blues Summit represents the coming together of three musical artists who are each in their own unique ways committed to both preserving and advancing the acoustic blues tradition. Little Jonny Lawton, Pete Madsen, and Preacher Boy bring decades of experience to the musical table, with dozens of albums released, and thousands of tour miles behind them. The songs included on this new release stand as a testament to the ongoing power and vibrancy of the acoustic blues. Across 12 tracks, the sounds are both familiar and eclectic; intimate and idiosyncratic; raw and revealing; proving all over again that the singular experience of one voice, one instrument, and one song, can move a listener like nothing else on earth. Whether conjuring the ghosts of Tommy Johnson and Blind Blake, or delivering future-facing original compositions that speak to the present from the past, Little Jonny Lawton, Pete Madsen, and Preacher Boy have delivered something very special with this album—incontrovertible proof that the acoustic blues are alive and well.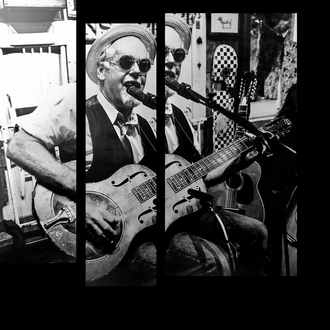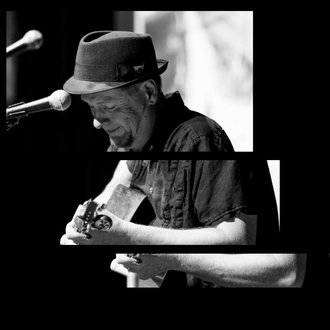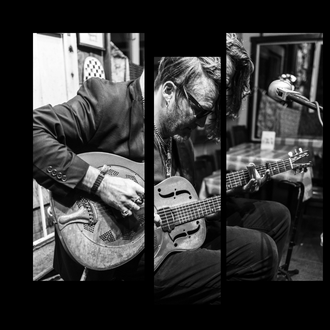 Little Jonny Lawton 
Little Jonny Lawton has been writing, recording, and performing his singular brand of the blues for nearly five decades. Over his long career, he has released seven albums, and shared stages with everyone from Bob Dylan, John Hammond, and Kim Wilson, to Fenton Robinson, Snooky Pryor, and Mighty Joe Young. Today, he can be seen and heard solo acoustic, or with his rotating-cast-of-characters band The Orphans. He also has a long-running musical partnership with award-winning Little Village and Sony Music Artist Aki Kumar, and their duo is a regular fixture in Northern California clubs. Little Jonny's virtuoso guitar technique, plaintively conversational vocal style, and dynamic ability to move seamlessly through rags, shuffles, stomps, and more, have marked him as a modern songster who makes tradition come alive every time he performs.
Pete Madsen 
Pete Madsen is an acoustic blues, ragtime, and slide guitarist who blends Kottke/Fahey-level virtuosity with sophisticated compositional skills to produce guitar-driven music that both reaffirms and challenges our understanding of what acoustic roots music can be and become. He has shared stages with modern kindred musical spirits running the gamut from Kelly Joe Phelps to Peppino D'Agostino, and his "From the Delta and Beyond" release earned he and vocalist Celeste Kopel a trip to Memphis as the Golden Gate Blues Society's International Blues Challenge winners. Pete is also a highly regarded guitar instructor who has taught and performed at the Healdsburg Guitar Festival, and the Santa Barbara Acoustic Instrument Celebration (SBAIC). He is the author of several instruction books and CDs, and a regular contributor to Acoustic Guitar Magazine. Whether as a performer or teacher, Pete Madsen has been, and continues to be, a driving force in the advancement of the acoustic blues.
Preacher Boy 
Christopher "Preacher Boy" Watkins is a pioneering Contemporary Blues artist who arrived on the scene with a career-making performance at The San Francisco Blues Festival—the San Francisco Examiner wrote that, "Those who arrived late may have missed what could well have been the top act on the entire bill next to John Lee Hooker himself." More than two decades later, Preacher Boy continues to deliver his raw, powerful brand of the blues. Of his most recent release, 2018's "The Rumble Strip," Rev. Keith A. Gordon wrote that, "Preacher Boy's performances leave nothing but scorched earth in their wake." Preacher Boy has shared stages with everyone from Chris Isaak and Counting Crows to Los Lobos and J.J. Cale, and touring with Eagle-Eye Cherry across 17 countries led to co-writing and recording with Rick Rubin at New York's famed Magic Shop—a collaboration that earned Preacher Boy his first Gold Record. As reviewers have noted across his 11 albums, the Preacher Boy sound is an eclectic one, but as he does here, he always returns to his country blues roots, armed with his grandfather's National, and a deep reverence for his earliest influences.